Learn to play musical instruments at home without confusing yourself.

We are a group of eccentric musicians from all corners of the globe. We united and share a passion for great music, good times, and gorgeous instruments.
This article contains everything you need to know when buying an acoustic guitar, including 8 top options for 2020. Whether you're a stage performer or a campfire strummer, we have the guitar for you.
9 Best Delay Pedals For Guitars (2020 Reviews) Are you searching for that classic vintage delay sound to add some much-needed depth to your guitar tone? Can't decide on which delay pedal is best for you? We've got you covered.
10 Best Digital Pianos and Keyboards for Beginners to Learn On Finding the best digital piano for beginners is important. Having the right instrument can mean the difference between motivated and inspired practice and boring, stale piano chores. You don't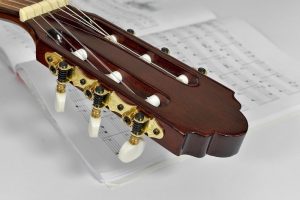 10 Best Dobro Resonator Guitars (2020 Reviews) Resonators are an iconic instrument in traditional Americana. Recent innovations in electronics and new tonewood applications have resulted in some truly extraordinary instruments. There are many important considerations to make when looking for
Top 10 Best Dreadnought Guitar Reviews Are you interested in learning about the best dreadnought style acoustic guitars on the market? Have you ever asked yourself what is a dreadnought guitar and how does it compare to other acoustic guitars?
Best Drum Machines of 2020 So, you are searching for a new drum machine and are lost as to where to start. It can be confusing to know what kind of machine would be best for you and your musical
Best Beginner Electronic Drum Sets: 7 of the Most Popular Picks Are you looking for a quiet and convenient way to start learning drums? Perhaps you've already seen a lot of options for electronic drum sets on the market and
11 Best EQ Pedals for Guitars Equalizer pedals have been used by many famous guitarists to beef up their sound, or to scoop it entirely like Dimebag Darrell. These pedals come in all shapes and sizes, from simple 3-band graphic
6 Best Guitar Expression Pedals If you're looking for the best way to have real-time control over your instrument or pedalboard effects, then you've come to the right place. Expression pedals come in a variety of different shapes, sizes, and
The 10 Best Fender Guitars (2020 Reviews) A casual music lover can recognize brand Fender. Over the years this brand has become synonymous with favorite music, crafting some of the world's most recognizable tools for the planet's best players. Fender
10 Best First Act Acoustic & Electric Guitar In 2020 First Act may not be as renowned as Yamaha, Ibanez, or even ESP, however, rest assured, that this new is much more than dependable. We're here in order to review
The 10 Best Flamenco Guitar 2020 Searching for the best flamenco guitar may be a challenging task because of the several brands and various styles available on the marketplace. If you're having trouble surfing the internet market place searching for
6 Best Guitar Capos for Electric and Acoustic Guitars Finding the right capo to suit your guitar can be quite frustrating. Most of them cause detuning and fret buzz issues, many of them break after a couple uses, and some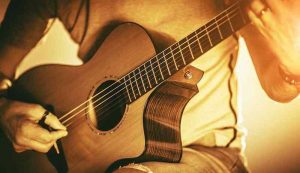 Having small hands should NOT limit your guitar playing. You just need the right instrument. This article features 8 great suggestions, from classical to electric.
Best Tuner Pedal For Guitar: 2020 Reviews So you're in the market for a new guitar tuner? Are you hoping to purchase the best guitar tuner you can find? Well, read on. We have the complete guide to the best
10 Best Violin Brands for Intermediate Players If you are searching for the best intermediate violin for yourself or your child and are confused as to where to start, look no further. We have compiled an extensive guide to help